DynaVue is the brand new 2-in-1 Digital Radiography (DR) and Fluoroscopy solution for veterinary interventional radiology examination. This new system from JPI makes available advanced technology typically associated with the best and busiest imaging centers to veterinary practices around the world in a space-saving total imaging solution.
Some advantages of DynaVue include:
14" x 17" Field of View

Minimally invasive diagnosis and therapeutic procedures

Real-time image processing (8 FPS for fluoroscopy) 

No image distortion caused by C-arm
DynaVue combines user-friendly design and great image quality using a photodiode sensor array (PSA) and wavelet transform, which provides enhanced, real-time fluoroscopy. Image speeds are up to 20 FPS without processing or 7.5 FPS with applied post image processing, for real-time visibility. 
Features of DynaVue include:
2-in-1 (Fluoroscopy and DR)

Enhanced movement with 4-way floating table

23" touchscreen display 

10 kW monoblock type; 

15 kW inverter-based system

Pulsed fluoroscopy offers reduced dose
Applications for DynaVue are plentiful:
Minimally invasive fracture repair

Intraluminal stenting for tracheal collapse treatment

Treating urethral and colonic obstructive disease 

Vascular procedures

Orthopedic procedures 

Contrast studies of the gastrointestinal tract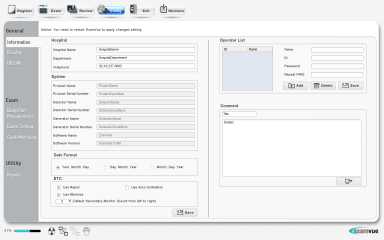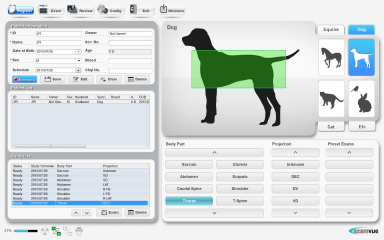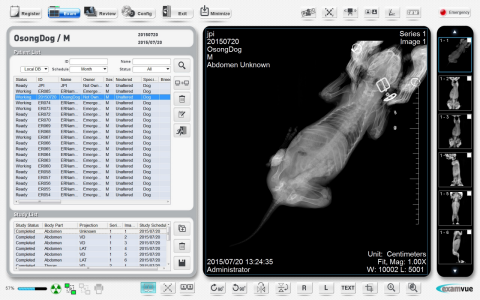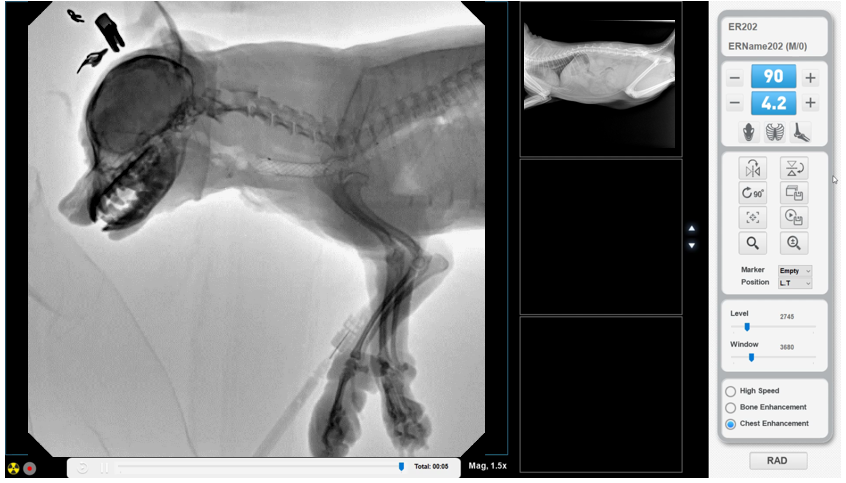 DynaVue is Powered by ExamVue Software
Frame rate control to acquire real-time images up to 20 FPS

DICOM Cine-loop Display (with Previous, Pause, Play, and image slider bar)

Imaging and Annotation Tools (VHS, Norberg Angle, Zoom, Pan, Crop, Invest, Rotation, Angle, Label, Text)

Powerful User Features (Image Import/Export, Image Comparison, Multi-view, Image Expansion, Full Screen, Auto-collimation, Reject/Accept, Image Capture, Smart APR (Anatomic Programmed Radiography)

Smart Window Level

DICOM 3.0 Compatibility

Post image processing mode for each body part

Changeable skin color (green tea, strawberry, mint, chocolate, banana, vanilla)

If you're interested in learning more about the DynaVue total imaging solution, contact us at 516-513-1330 ext. 3 today.
Enjoy. Follow, Like, and Share.