A range of solutions is available for medical, chiropractic, podiatry, and veterinary practices.
PACS Cloud Agent is a software application that sends DICOM images from the customer's facility to PACS Cloud Storage.
Receives DICOM images from multiple modalities

Send/transmit DICOM images to PACS Cloud Storage with SSL 256-bit encryption
PACS Cloud Storage is secure and hassle-free offsite storage
Redundant and load balancing archive

Located in Tier 3 Data Center

Unlimited Storage – Unlimited studies for CR, DR, and Ultrasound DICOM images and imported MRI studies
 PACS Cloud Viewer
Includes choice of advanced cloud feature:
Study Assignment – Emails

CD Burning
Here's a look into JPI Cloud PACS: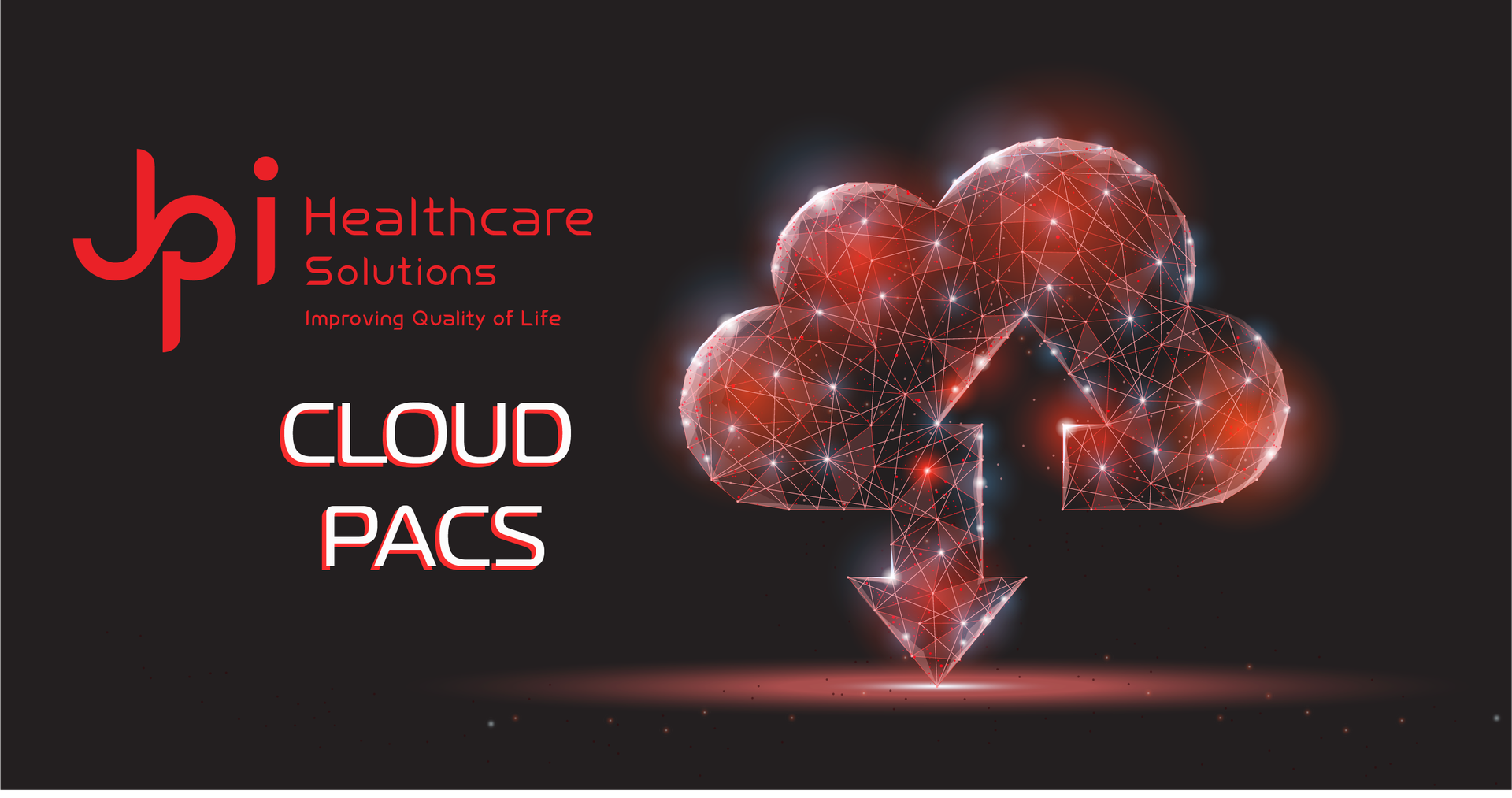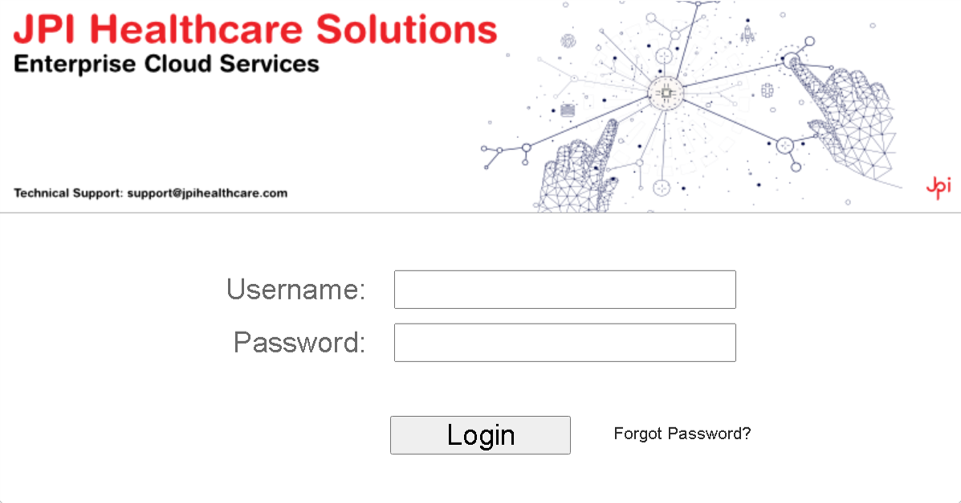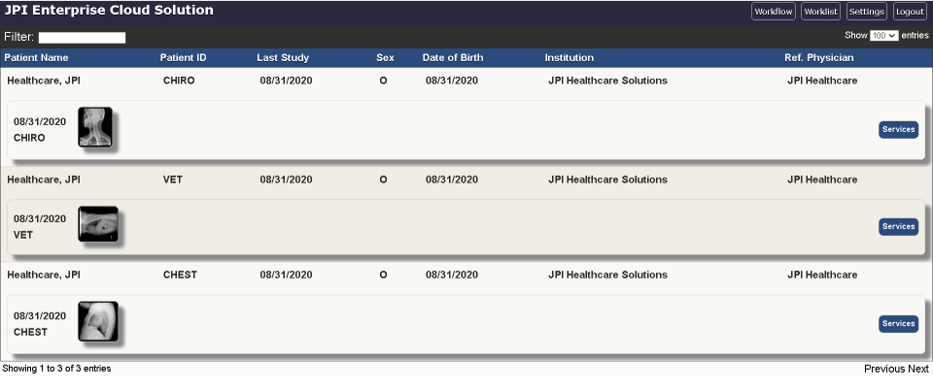 Search and View Patient Study
Worklist is searchable by Patient Name or Patient ID
Left click Patient's Name to view the Patient's studies
Left click the Study Thumbnail to view images
Note: There could be multiple Thumbnail Studies

The following specialty tools are available.
Chiropractic Tools
Cervical Lordosis (George Line)

Cervical Lordosis (C2 – C7)

Cervical Lordosis (C1 to Horizontal)

Cervical Lordosis (C1 – C7)

Cervical Lordosis Upper (177mm)

Lumbar Lordosis (George Line)

Lumbar Lordosis (Translation)

Lumbar Lordosis (L1 – S1)

Lumbar Lordosis (L1 – L5)

Lumbar Lordosis (T12 – S1)
Horizontal Distance

Vertical Distance

Distance from Vertical Line

Distance from Horizontal Line

Horizontal Deflection Line

Ray Line

Spinal Body Canal Ratio Line

Atlas Plane Line
Cervical Curve (60 Degrees)

Antero & Retrolisthesis

Center Mass

Atlas Rotation

George's Line

Vertebral Angle

Multiple Cobb Angle

Extended Cobb's Angle

Multiple Angles

Multiple Angles/(Angles Between Lines)

Spine Label

Full Lateral Spine Marking

Gonstead Pelvic Analysis

Logan Basic Marking
Medical Tools
Linear Measure

Angle Measure

Circle Area

Polygon Area

Text Annotation

Arrow Mark

Line Mark
Podiatry Tools
Talo-Calcaneal Angle

Calcaneal Inclination and Talar Declination Angle

Forefoot 20 Points

Metatarsal Parabola

Transaction of Lesser Tarsus

Cobb's Angle
Veterinary Tools
Vertebral Heart Score

TPLO Analysis

TTA Analysis

Norberg Hip Analysis