Modality Worklist Generator for ExamVue Software
JPI has developed a Modality Worklist Generator as the latest addition to our ExamVue DR acquisition software.
The JPI MWL Generator helps improve workflow in busy practice environments.
Works with current and existing ExamVue versions

Password and DICOM compliant

Minimizes data entry errors

Installs easily on any front desk computer

Easy to learn (mastered in minutes)

Input your own codes for an even faster workflow

Available for medical and veterinary practices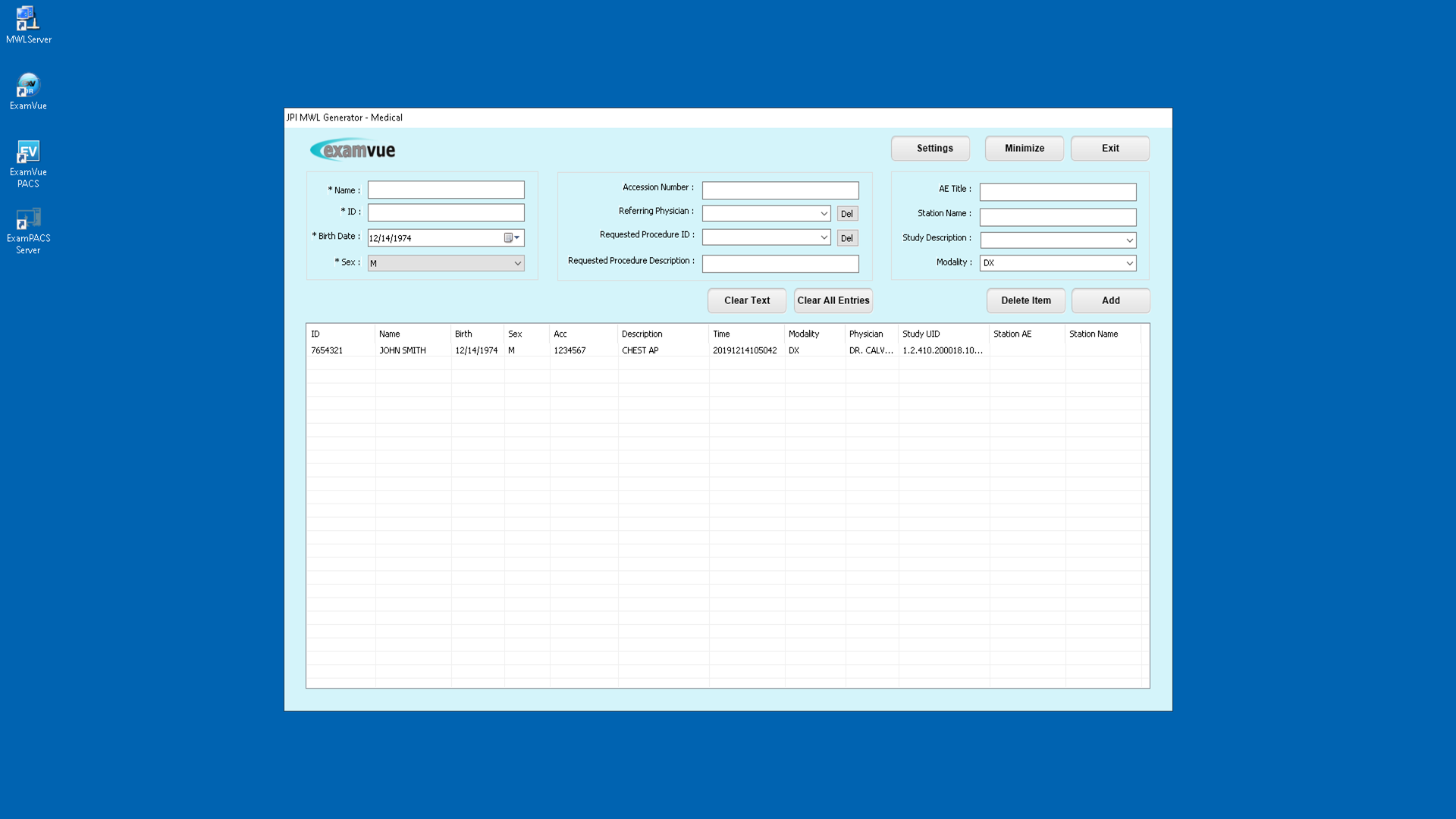 The JPI MWL Generator will be bundled at no cost into our 5-5-5 Coverage Program for digital X-ray solutions, and will be available for purchases by JPI Healthcare ExamVue users.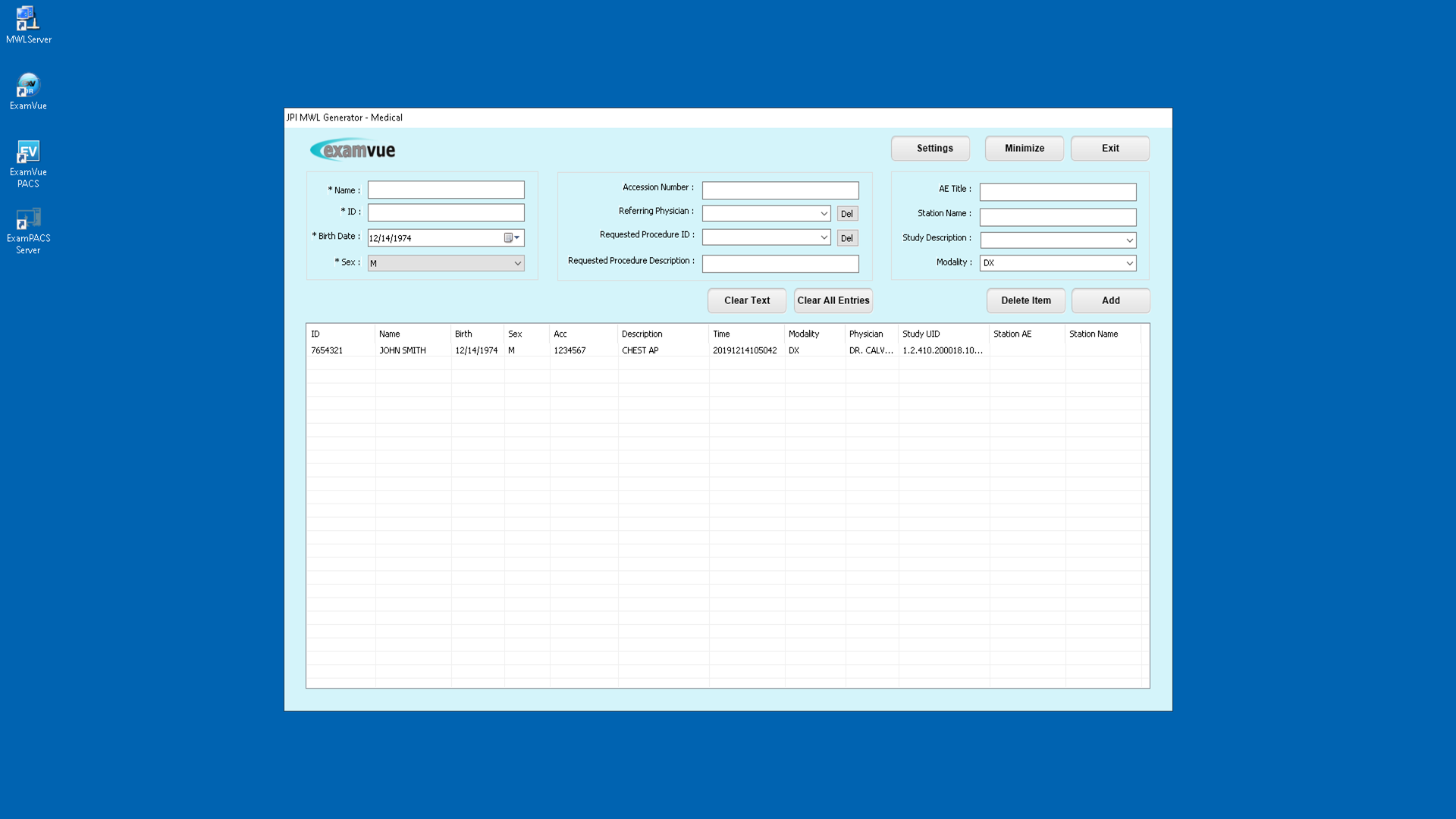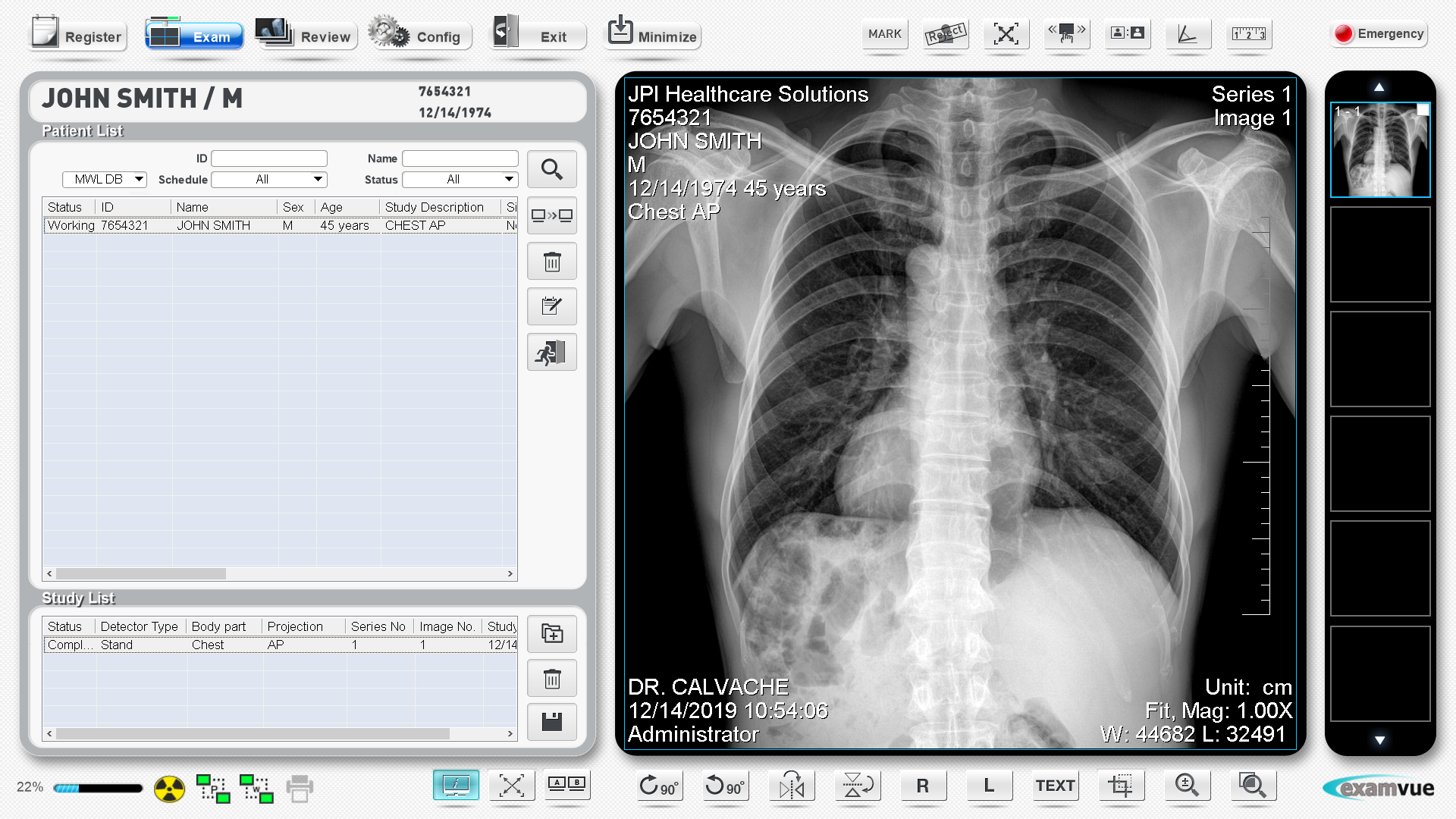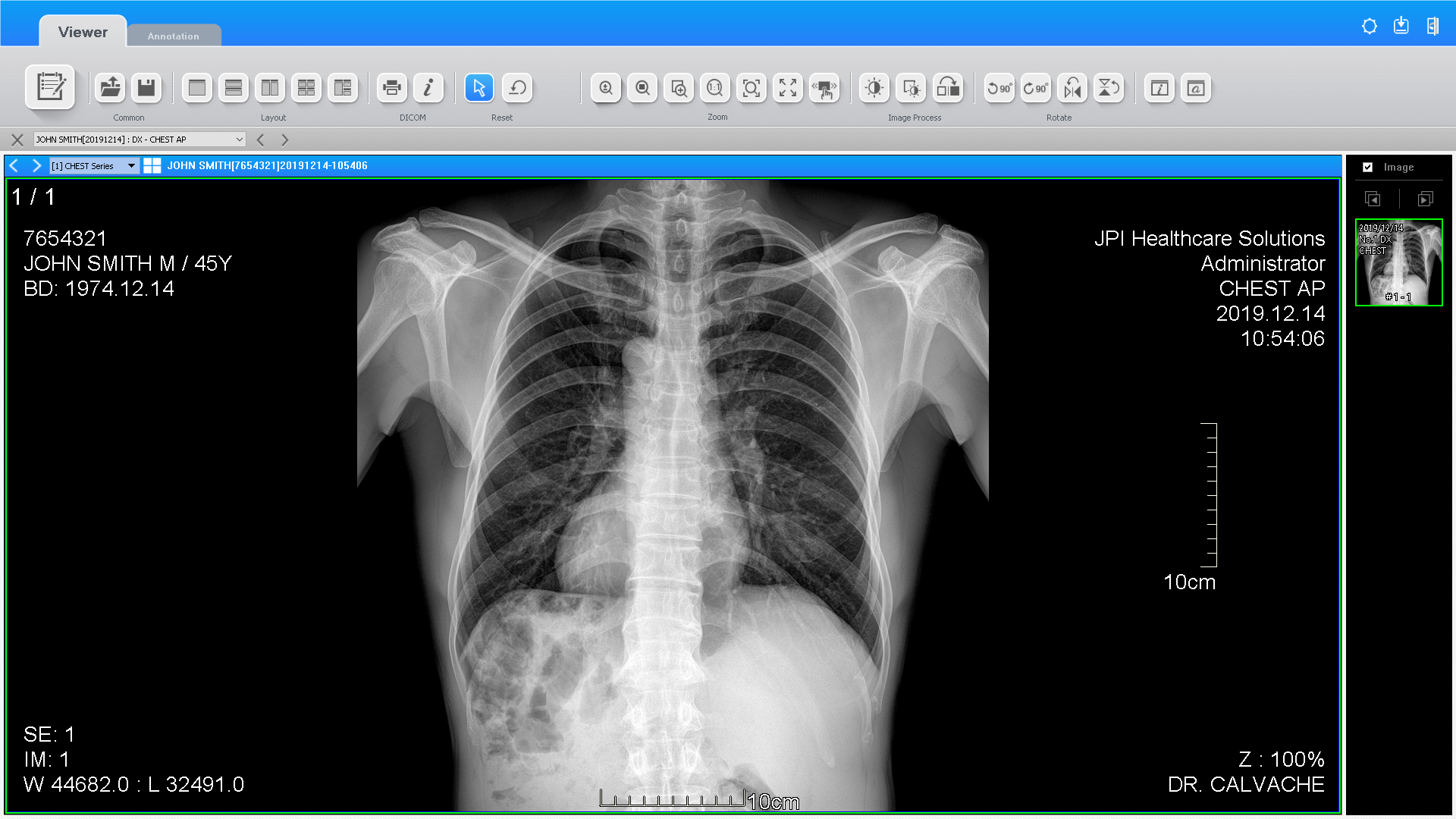 Enjoy. Follow, Like, and Share.