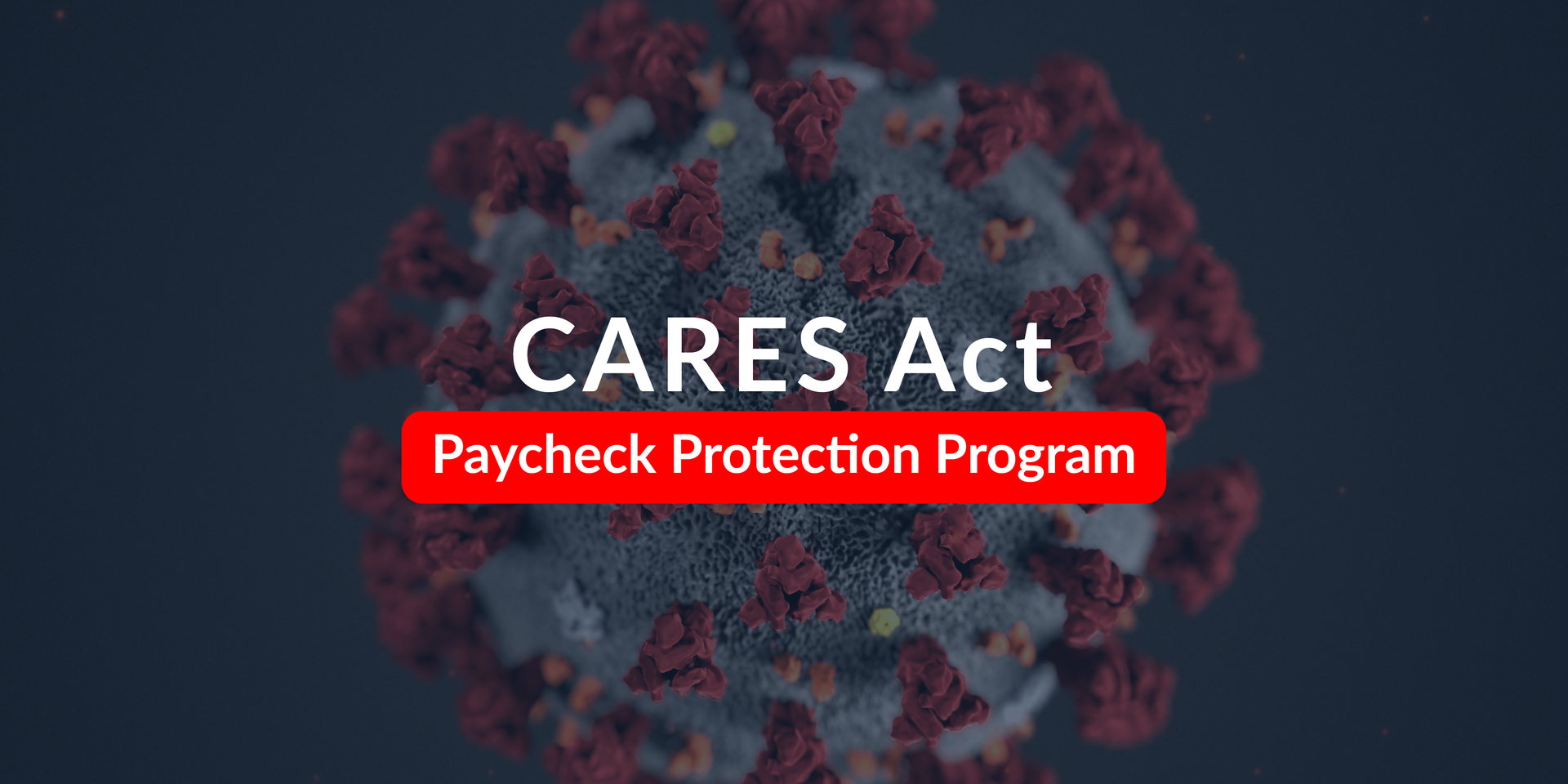 We hope that you, your families, and your colleagues are all in the best of health and keeping safe.
During this unprecedented time, there is so much uncertainty about what tomorrow will bring. As you may already be aware, a portion of the $2 trillion Coronavirus Aid, Relief, and Economic Security (CARES) Act is the Paycheck Protection Program (PPP) for small businesses. We're happy to share what we have learned with you.
As a small business, you can apply for this SBA loan. The details are as follows:
You can apply for a loan with your bank if they are an SBA lender.

You don't have to go to your bank to apply. Simply ask your banker for the loan application and their required verifying documents.

The loan wil be forgiven if used for payroll, rent/mortgage, utilities, and essential services.

Calculate the loan based on 2.5 times your average monthly payroll in 2019.

The average monthly payroll includes: gross salary, health insurance, state/local payroll tax, retirement contribution, and cost of payroll.

The bank will need verifying documents.

You can access a sample application HERE>>
We're also sharing the following link to PPP Frequently Asked Questions>>
Please let us know how what we can do to help. To speak with an Account Manager, give us a call at (516) 513-1330 ext. 3 today.
Disclaimer: JPI Healthcare Solutions, Inc. is not a financial institution or advisor. The above-referenced information is JPI's interpretation of the PPP. Please consult with your bank and/or accountant, as each business has unique needs and circumstances. These materials are provided for general information and educational purposes based upon publicly available information from sources believed to be reliable—we cannot assure the accuracy or completeness of these materials. The information in these materials may change at any time and without notice.
Enjoy. Follow, Like, and Share.