Set Up in Minutes with the JPI Instant Chest X-ray Clinic
JPI Healthcare Solutions offers a range of ideal diagnostic items and accessories for the pop-up clinic environment. Our line of X-ray detectors and generators, mobile and fixed positioning devices, image receptor holders, and protective cases effectively address your general radiography needs.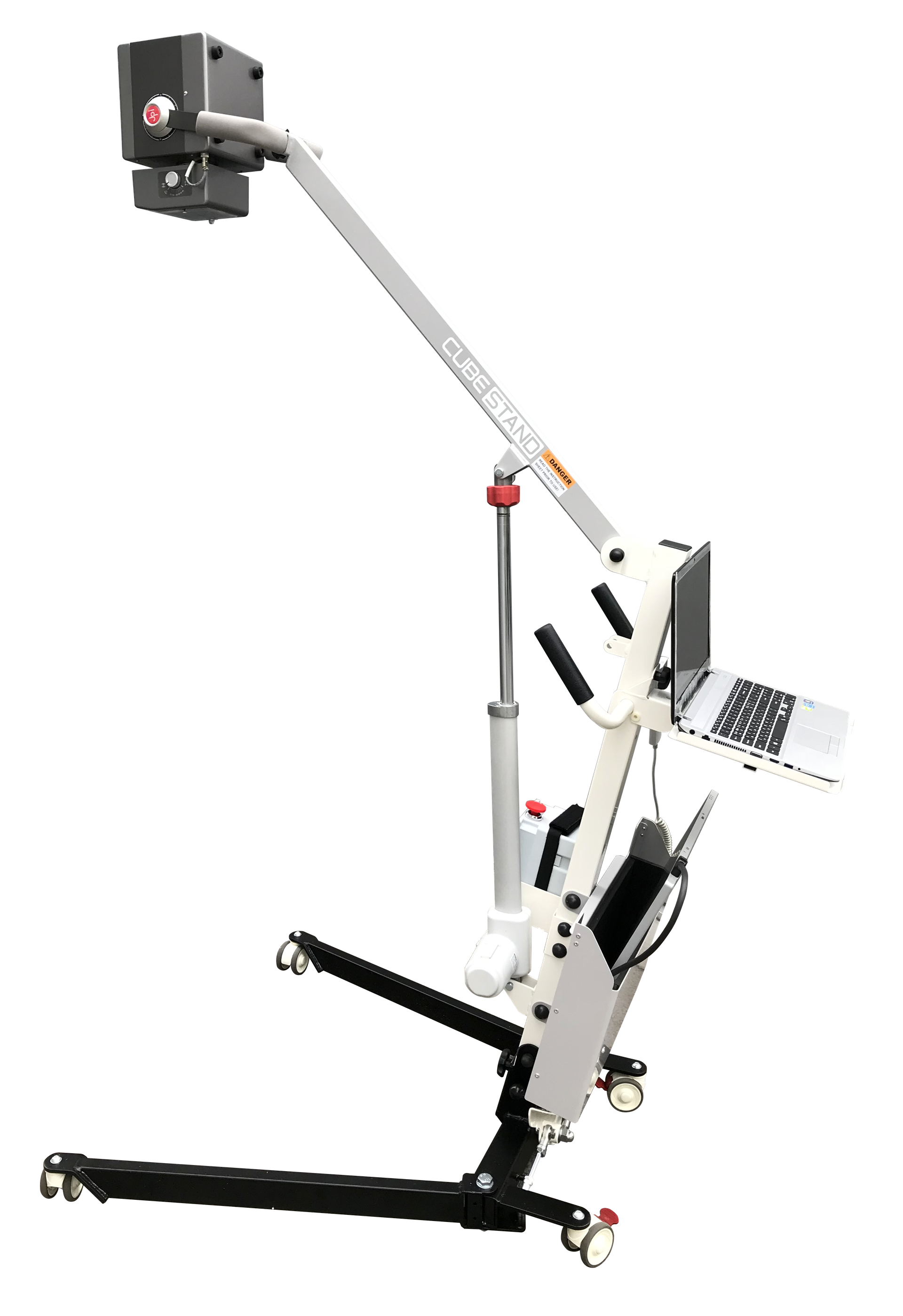 JPI CUBE STAND FOR PORTABLE X-RAY
4 caster wheels with rear brakes

Foldable and transportable

Battery-powered motorized arm movement

Laptop shelf (15.6" laptops)

Cassette/DR panel bin with foam pad

Max height of source from floor 77"

Min height of source from floor 23"

99 lbs (45 kg)

1-year manufacturer's defect warranty
Mobile X-ray generator stand for use in portable X-ray applications
Includes laptop tray and detector bin
Folds up to roll inside a vehicle
Two large rubber wheels for navigation up stairs and unpaved paths
4 casters for easy navigation inside small facilities
Maximum height from source to ground 59"
Net weight 73 lbs (34 kg) without generator or detector
1-year manufacturer's defect warranty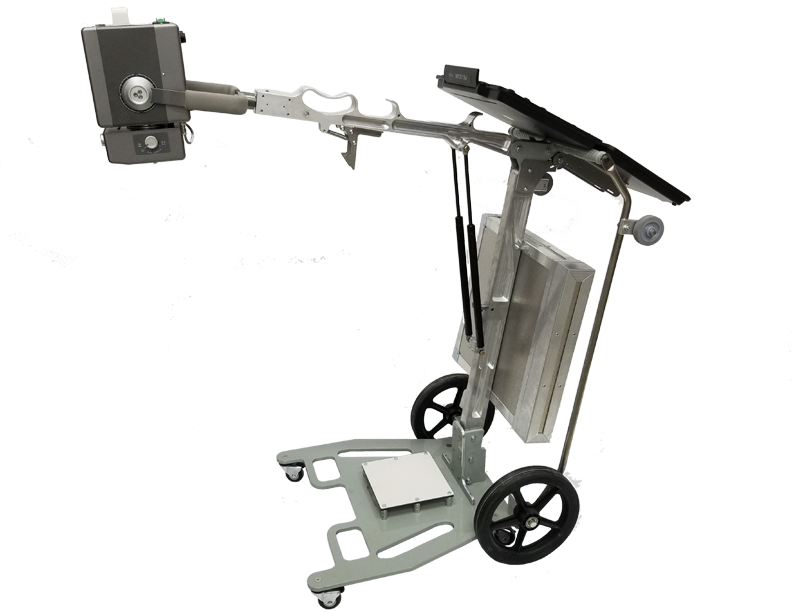 ExamVue DRc 14" x 17" WIRELESS DETECTOR
Cesium Iodide (CsI) direct-deposit technology
High quality, high resolution images
No calibration required
AED - no wiring to generator is necessary
High DQE and spatial resolution
Performance enhanced with JPI's ExamVue advanced image processing engine
Extraordinary dynamic range & ultra low noise
Lightweight slim design with foldable handle
Rubber insulated frame and high strength aluminum-alloy case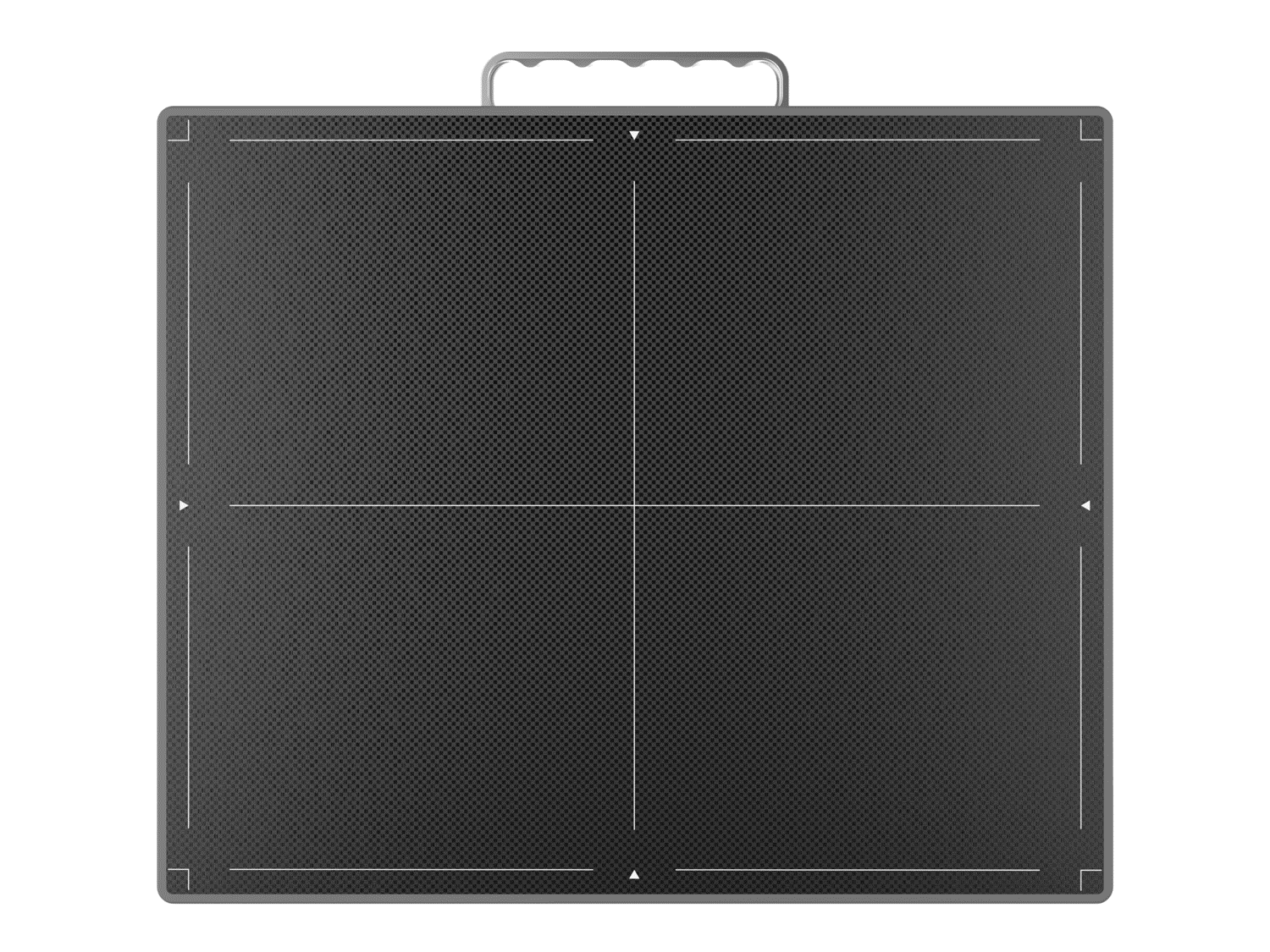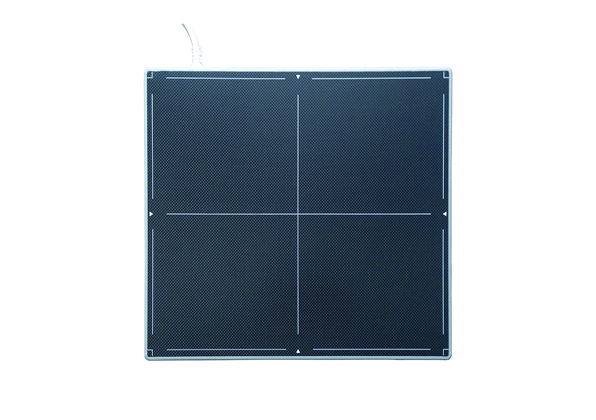 ExamVue DRc 17" x 17" TETHERED DETECTOR
The 17" x 17" detector is designed to meet a wide-range of requirements for DR applications and integration with fixed-mounted systems

Cesium Iodide (CsI) direct-deposition technology ensures excellent image quality at low dose and improves operational safety

Uniqure full-field Automatic Exposure Detection (AED)

No calibration required

Performance enhanced with JPI's ExamVue advanced image processing engine
JPI CubeX-28 PORTABLE X-RAY GENERATOR
High-frequency portable X-ray generator

Simple design, soft touch controls with digital displays, calibrated indicator dials

Easy integration with digital system

2.8kW output power

40kv ~ 120kV range

40mA Max

Double split type collimator with laser pointer

Inverted control panel

Approximately 28 lbs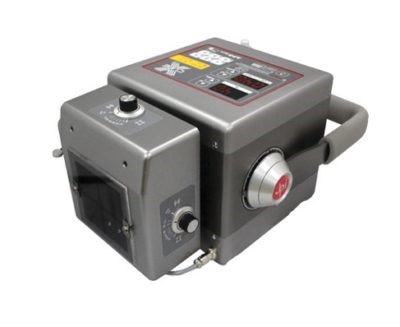 PROTECT-A-GRID® DR PANEL ENCASEMENT
PRODUCT ADVANTAGES
Made from resilient, shock absorbent HDPE featuring radius edges for deflection and extra drop protection
Curved corners and radius edges don't catch on bed sheets or clothes for easy placement
Smooth, non-porous surface for effective cleaning and superior infection control
Simple Twin-Lock™ dual locking design for easy panel application and removal
Ergonomic handles to reduce fatigue and provide a sure grip
One piece uniframe construction adds durability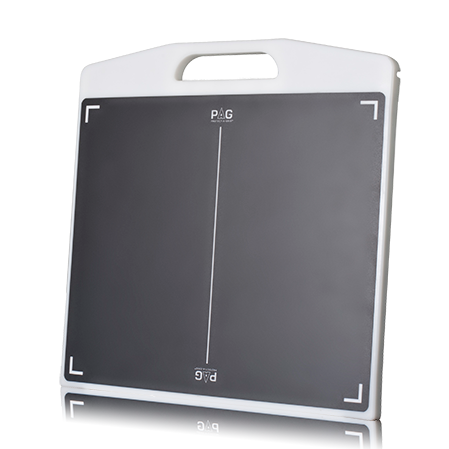 Equipment Upgrade Options
With zero setup of installation and no requirement for power, our mechanical devices are service-ready out-of-the-box and can withstand high-volume applications under the most adverse operating conditions.
MOBILE TRANS-FORMER® DRP HOLDER
PRODUCT ADVANTAGES
Ideal for upright chest X-rays
No electric needed
Zero gravity lift assist
Can be configure to work with any 14" x 17" or 17" x 17" image receptor
Panel can be positioned portrait or landscape
Vertical travel
Pushbutton counterbalanced pulley system
Removable grid
AEC compatible
Hospital grade casters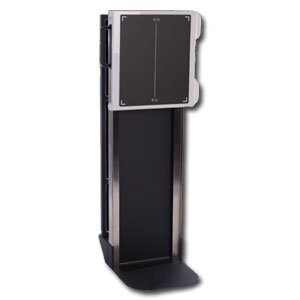 The Mobile DR Panel Positioning Partner provides stability, versatility, and reliability when positioning DR panels for portable radiography. Perpendicularity is crucial during cross-table exams and expensive panels are heavier than their imaging receptor predecessors--the Positioning Partner allows the tech to position effectively while achieving optimal images for a variety of radiographs. With its small footprint and counterbalanced base, the mobile DR panel holder is easy to drape for surgery and will not tip. It can be used in surgery, imaging centers, clinics, mobile pop-up clinics, and exam rooms.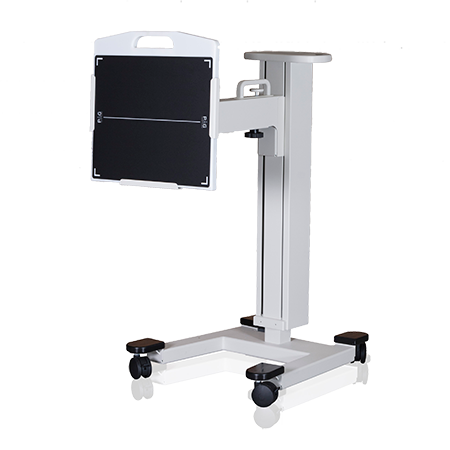 MOBILE POSITIONING PARTNER®
PRODUCT ADVANTAGES
Ideal for any upright or tabletop examinations

Size adjutable head to hold 17" x 17" image receptor or smaller

Telescoping arm

Adjustable head

Piston driven vertical travel

Small footprint

Easy to drape

No electric

Locking casters

Counterbalanced
MOBILE DR PANEL FULL ENCLOSURE
PRODUCT ADVANTAGES
Particulate and dust protection
Drop protection
Quick release locks
Curved corners
Smooth non-porous surface
Lightweight
Optional cutouts for LEDs and power button
IP 5X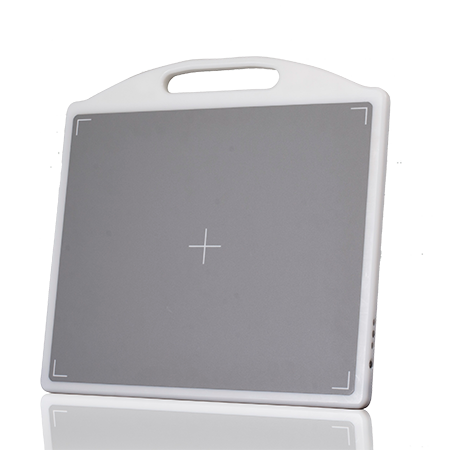 Please feel free to contact us with any questions at (516) 513-1330 ext. 3. 
Enjoy. Follow, Like, and Share.